Product Showcase — February 2023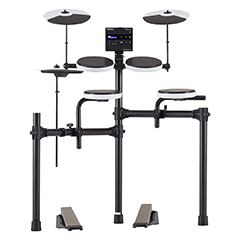 Roland
TD-02 Drum Series
The Roland TD-02K and TD-02KV V-Drums kits provide a premium musical experience for first-time drummers, practicing students, and adults looking to start playing drums again. The kits are based around the TD-02 module, which includes 16 ready-to-play kits and onboard Coach functions to help build and maintain skills. Drummers can use headphones for quiet home playing sessions and connect a smartphone to play along with favorite songs. An optional Bluetooth adaptor adds wireless capabilities for streaming music from mobile devices and communicating with MIDI production apps. The TD-02K and TD-02KV offer a full array of drum and cymbal pads with sensitive playing surfaces to develop proper techniques. The upgraded TD-02KV kit includes a Roland mesh-head snare pad with a natural acoustic stick feel and rebound. The hi-hat and kick trigger pedals in both kits feature noise-reducing designs to minimize sound transfer in living spaces.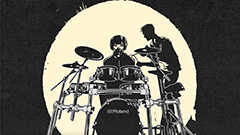 Clem Burke Drumming Project
Roland is also excited to share their involvement in the Clem Burke Drumming Project. Inspired by the drumming of legendary Blondie artist Clem Burke, scientists have explored the physical demands of "live" drumming and uncovered health benefits. Results found that drummers can exert the same level of energy during a concert as a professional soccer player in a 90-minute match. Groundbreaking cognitive benefits were discovered as well. To learn more about these scientific discoveries, please visit Roland at CES to watch a video on project.
To learn more, visit Roland.com.